Retirement may seem like a long way off, but the sooner you start planning a secure financial future,
the sooner it happens.
Whether you're saving for a new car or your first home, an effective cash management plan can help you to reach these goals sooner.  It will also give you a clearer understanding of where your money is going.
At this stage in life, your ability to earn an income is crucial to your financial security.  Should an unexpected illness or injury strike, it's essential to have the right type and level of insurance cover to support you and any dependents financially if you're unable to work. It's a small price to pay for financial peace of mind.
At True Wealth Advisers, we help many young professionals along their journey towards financial prosperity. To find out how we can help you, please contact us.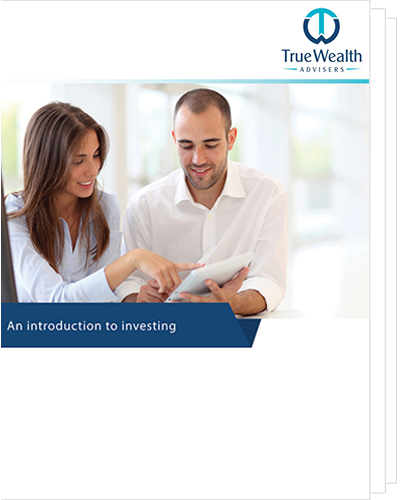 An Introduction to Investing
Download our free eBook to learn the basics of investing and
how it can help you reach your financial goals.
Learn more about:
Understanding risk
Investment concepts
Tax-effective investing
Returns on investments
Asset classes
Managed funds
Investment bonds
and more.