With Australia's ageing population and increasing pressure on Government funding for health and welfare services, it's never been more important to make your own plans for life in retirement.
We're now living longer than previous generations, which means that without an adequate retirement plan, there's a very real possibility that your money could run out before you do.  It's called "longevity risk" and poses a real threat for those who underestimate the importance of retirement planning.
At True Wealth Advisers we help Australians from all walks of life to plan for and enjoy a secure and comfortable retirement.  Our services include:
Calculating how much you'll need to enjoy the lifestyle you want in retirement
Preparing and implementing retirement planning strategies
Superannuation planning
Budgeting and cash flow management
Transition to retirement strategies
Centrelink eligibility and calculating your potential entitlements
To find out how we can help you, please contact us
contact us
.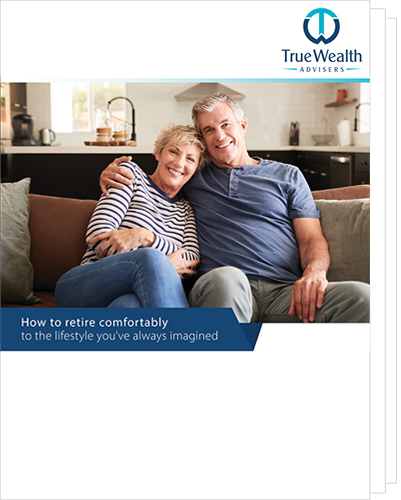 The Smart Guide to Retirement Planning
Download our free eBook to learn how to retire comfortably
to the lifestyle you've always imagined.
Learn more about:
What makes a successful retirement?
Superannuation explained
Understanding government entitlements
Introduction to financial planning
Four principles of wise investing

and more.